Magical Fairy Roses in Crystal Jewelry Box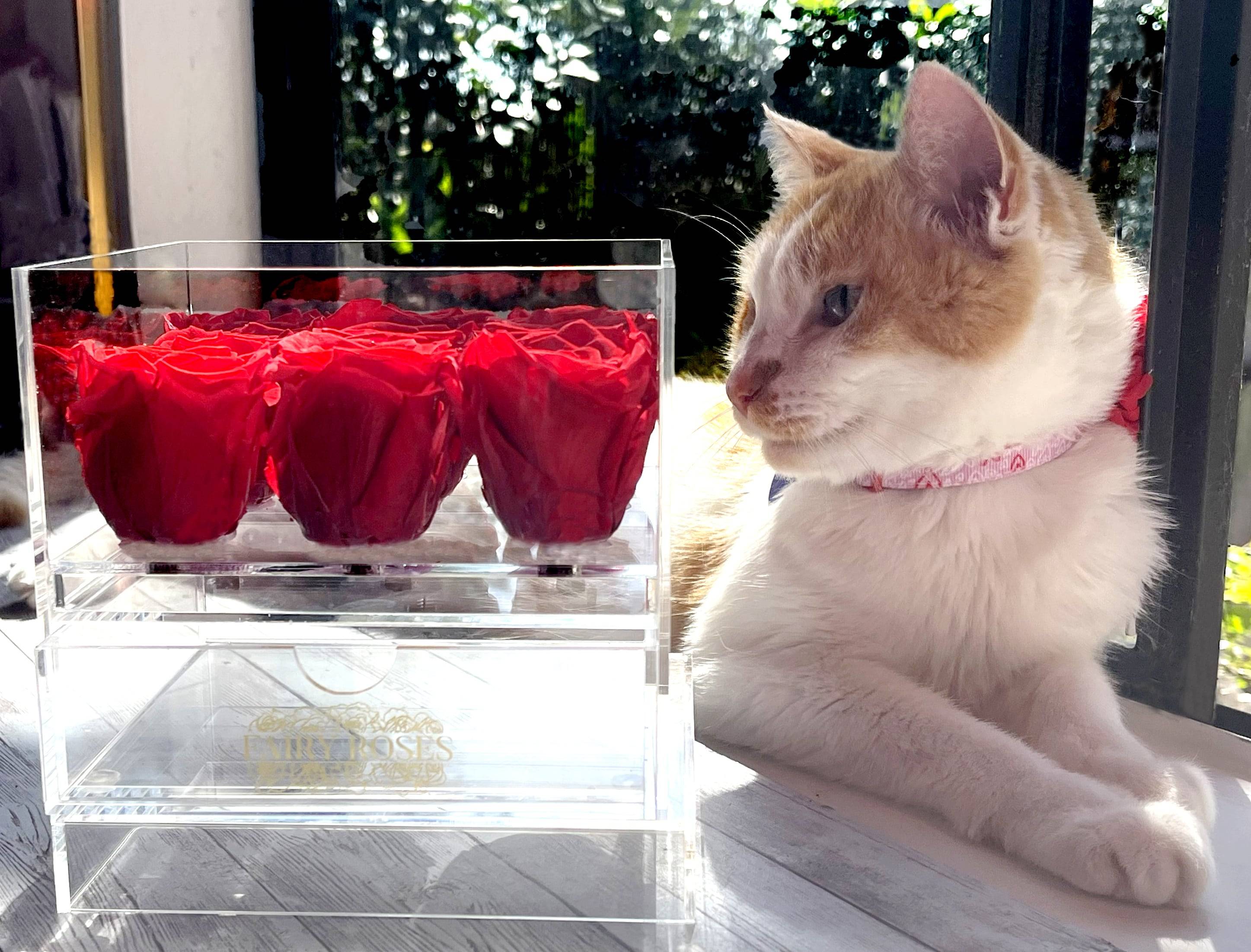 Hand-Cut Roses, Preserved.
All you need is Cat Love and Fairy Roses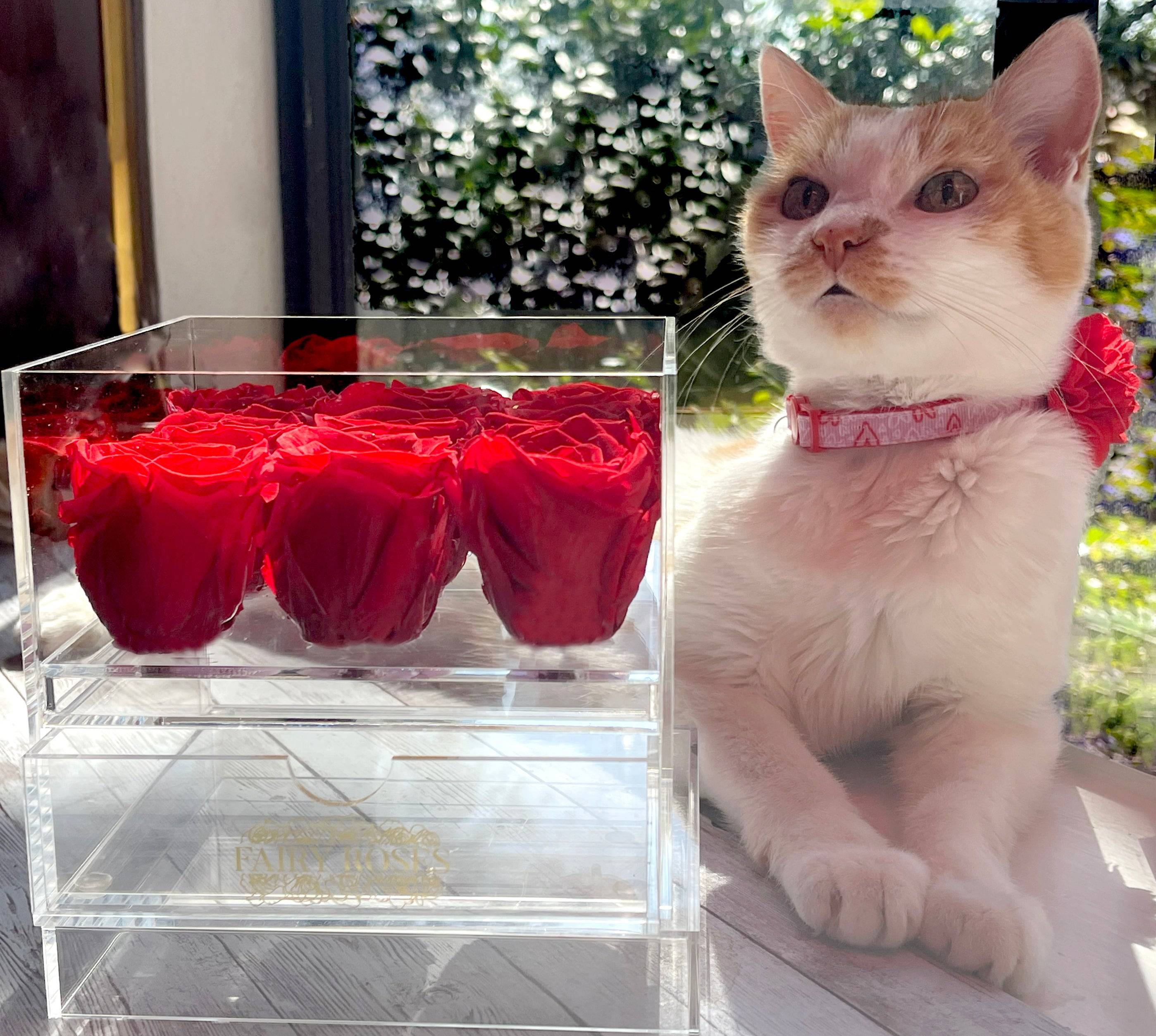 The perfect gift for yourself. Or a loved one. All Fairy Roses are Fresh-Cut, Handpicked, Preserved, and last 1 year. They come in a Crystal Jewelry Box.
100% No-Risk Money-Back Guarantee.
Frequently Asked Questions
Yes, all Fairy Roses are hand picked, Fresh-Cut, preserved, last 1 year.
What are the box dimensions?
The 9 flower box dimensions are 4.9 x 5.5 x 5.5(inches) and the 16 flower box dimensions are 5.0 x 7.75 x 7.75(inches)
Standard shipping (3-5 business days) is free of charge. We also have a premium shipping option (two-day shipping) for those that need it right away.
Special Gift For A Special Someone